The Shroud of Silk
Narse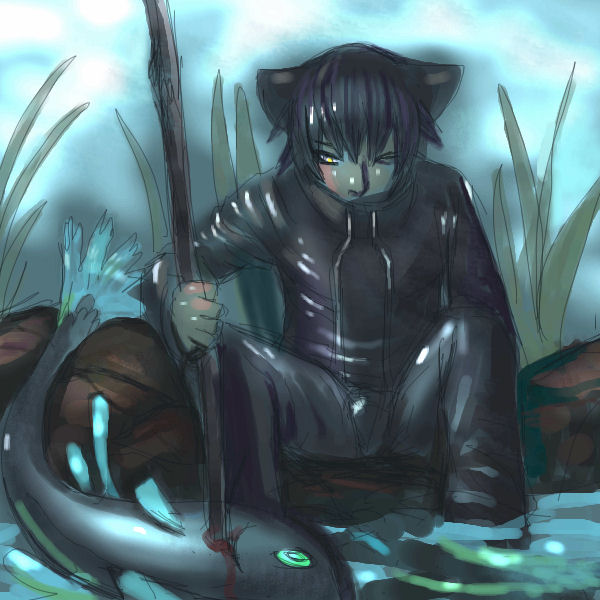 Narse is almost always drinking. It is rare to see him not have some kind of alcoholic milk product on him. A manic despressive and heavily biased against almost everything and everyone except for himself, word around Prime is that Narse immigrated from Ark ages ago, or at least would be better off there.
Kinsha managed to make friends with Narse after he was in danger of being consumed by a water demon that had risen from the river after Narse had pissed upon its head in a drunken stupor. After a safe escape was made, Narse thanked Kinsha, and will often say hi to her without even being greeted first, quite a miracle in most peoples opinions. Kinsha often drags Narse along for pranks she does, as Narse usually comes up with very clever tricks to play on people.
He's known throughout the town of Prime as a loafer and drunk, so its rare that he ever has money on him, and will often wander outside the safety of the city to go hunting for food rather than do a days labor for it.